Golden Age Activity Centre
Programs
Fitness Classes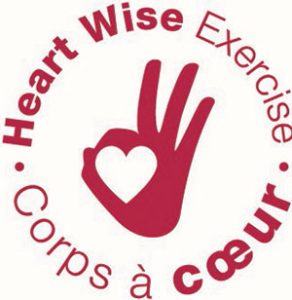 Every Monday, Wednesday and Friday the fitness class meets at 11:00 am to exercise to music. Instructor Ardella Schutt with CCAC and Family Physio creates a positive experience for all members of her class. She provides a range of low impact therapeutic exercise to help build and maintain individual body strength, balance and flexibility. Ardella welcomes everyone to the group with her good nature, happy and creative spirit. Her work experience in nursing, recreation and activation has inspired her to keep learning and growing personally. Ardella makes exercise fun with a sense of humour that has the members laughing. Come out, join in and see how your body and spirit improves. This is an Heart-Wise Fitness Program recognized by the University of Ottawa Heart Institute.
Organized Bridge
Thursday mornings at 10:00 am a dedicated group of bridge players join for 2 hours of social bridge. Volunteer Gail Haines organizes tables in advance for members with varied bridge experience. The group has been growing and presently up to 5 tables are playing. Score sheets are provided and the members play for fun. New players with little experience are welcome to join and learn. Bridge lessons are available for beginners on a demand basis. If you are interested contact the centre.
Book Club
A great way to engage your mind, share opinions and generate a love of reading is to join our Book Club on the second Tuesday of the month at 1:00pm. Our readers share their ideas and suggestions on a variety of books and authors that may be of interest to the group. Discussion and conversation are lively and meant to stimulate and be fun. New members are welcome to sit and join in.
Entertainment
Volunteer entertainers bring music, dance and song to the Centre every Friday at 1:00pm. The range of talent from the community has the members tapping toes, humming along or even on the dance floor. Country & western, fiddle, contemporary, big band sounds and other genres of music are enjoyed. It is a great place for up and coming talents to showcase their style. Check out our calendar for listings. If you are interested in performing contact the Centre.
Euchre
This game is played in many ways at the Centre. Traditional 4 hand euchre, 6 hand or 4 and 6 hand Bid euchre can be played anytime the Centre is open. The cards are always available and partners are easy to find. Every 2nd month on the last Wednesday a euchre tournament is held. Members can play for a fee and enjoy the friendly competition. Newcomers are always welcome and there are many who are capable of teaching.
Games
Board games, puzzles, dominos, shuffleboard, darts are just a few of the games available at the centre for your pleasure. On occasion specific games such as a Trivial Pursuit challenge will be organized for the membership. No need to sign up ahead come in, pick out your game and someone will be there to play. If you have games that you think others would find interesting drop by the Centre to share your ideas.
Computer Club
Members have the opportunity to learn about computers, tablets, programs and digital photography from Jim Panton, Tuesdays at 1:00pm. Jim has extensive background and knowledge of technology that he shares with the membership. Specific topics are offered which are of interest such as surfing the internet simply and tablet concerns. Each session will be identified on the monthly calendar. Have a computer question? Drop by the Centre for the answer.
Activities
Fitness
Euchre
Bridge
Book Club
Bingo
Sing-a-long
Yoga
Drama classes
Computer classes and club
Darts
Karaoke
Weekly entertainment
Social events
Special lunches
Puzzle making
Board games
Educational Programs
Health Fair
Banking seminar
Investments
Travel Ideas
Alzheimer Society
Cooking classes
Wellness Clinic